Burka Alexander Alexandrovich, pediatrician, functional diagnostics doctor, GBUZ DGP 38 DZM
The most common illnesses in childhood include respiratory tract infections. According to earlier data 2020 years reported, that children are less susceptible to the new coronavirus infection, than adults, but scientists have proven, that children are susceptible to the SARS-CoV-2 virus as well, like their parents. Epidemiologists view children as a potential source of COVID-19. The pandemic of the new coronavirus infection has determined the exceptional relevance of the prevention of any acute respiratory viral diseases in children, especially in early autumn, when do kindergartens and schools start.
If the child was often sick before, then during a pandemic it can be a problem for the whole family. Now is not the time, to prevent even a "mild cold". Any ARVI is an emergency. After all, the symptoms of COVID-19 in children are extremely similar and non-specific to other respiratory viruses. (adenoviruses, parainfluenza viruses, respiratory syncytial viruses, rhinoviruses, metapneumoviruses and bocaviruses), especially in autumn and winter. For their reason, at any age, an increase in body temperature can occur., chills, headache, nausea or vomiting, loose stools, nasal congestion, conjunctivitis, sore throat, cough, fatigue, dyspnea. New coronavirus 2019-nCoV can infect the lower respiratory tract and cause pneumonia, respiratory failure and various complications from the cardiovascular, respiratory and nervous systems of the body, the estimated mortality rate is currently up to 2 %, but especially high in high-risk groups, where reaches 10-20%.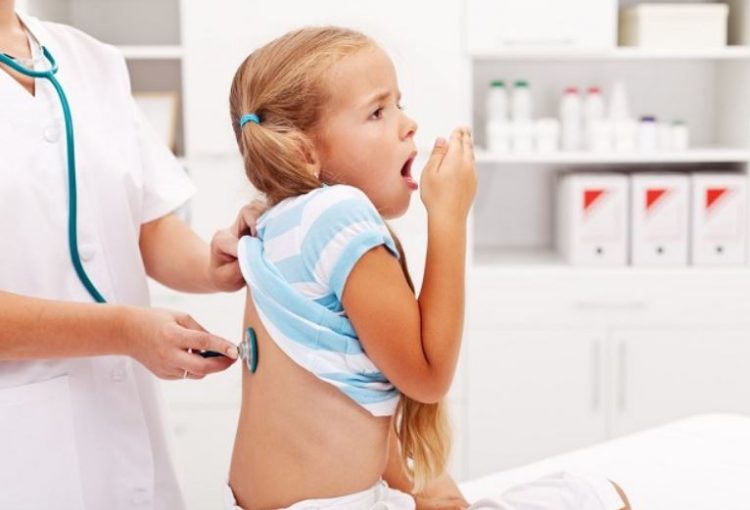 Mom needs to understand: if in September the child goes to school again / Kindergarten, this is fraught with the risk of contracting ARVI, strict "dropping out" of the child from the collective and two-week quarantine for the whole family.
According to the forecast of experts from the World Health Organization (TRAIN) in the epidemic season 2020-2021 gg. an epidemic rise in the incidence of coronavirus infection is expected, flu and other high intensity SARS. According to the forecast of Russian experts, a combination of the "second wave" of COVID-19 and a seasonal increase in the incidence of ARVI, including. and flu.
The above points allow doctors to give preference to drugs, effective regardless of the specific pathogen.
More 100 scientific research in the world and more 1 million patients proved for 25 years of application drug effectiveness Immunorix (active ingredient - pidotimod). Already 10 years of successful use of the drug in Russia.
Imunorix is ​​a modern remedy for enhancing immunity during a pandemic for children older 3 years old!
Immunorix (pidotimod) - a prescription immunomodulatory drug with proven efficacy in more than 100 scientific research. Due to its mechanism of action, it can be used as in adults, and in children, mainly for the prevention of respiratory tract infections and exacerbations in patients, suffering from obstructive pulmonary disease. The drug has a pronounced immunomodulatory activity, which can improve the clinical condition of patients with respiratory infections, strengthen and stimulate the functions of their immune cells, affecting adaptive and innate immunity, in particular against viral agents, and prevent complications of ARVI.
The effectiveness of pidotimod over the past 25 years studied in quality controlled clinical trials of the highest degree of evidence. The efficacy and safety of the drug in pediatric practice was studied in patients with acute and recurrent respiratory infections..
Imunorix is ​​the only immunomodulator in Russia, Recommended by WHO to prevent complications of respiratory viral infections.
Professor L.S.. Namazova-Baranova et al. In her multicenter randomized trial, which took place at the base 5 clinical medical centers - Moscow, St. Petersburg, Tula, Krasnoyarsk, Yekaterinburg - proved, that Imunorix:
effective as for prophylactic use, and as a remedy;
the use of Imunorix helps to reduce the number of repetitions of acute respiratory viral infections in frequently ill children in 2 fold;
at 1,5 times reduces the severity of ARVI (children recover quickly);
reduces the number of complications in 3 fold, as well as reducing the need for additional antibiotic prescriptions;
does not cause allergy in children.
Imunorix activates the child's own antiviral immunity, due to the normalization of interferon status indicators (professor M.S.. Savenkova, together with colleagues from the State Budgetary Educational Institution of Higher Professional Education of the Russian National Research Medical University named after. n. AND. Pirogov Ministry of Health and Social Development).
The safety profile of Imunorix is ​​comparable to placebo - this conclusion was reached by the authors of P. Kareddu, AT. May, AT. Venturolli, BUT. Corsini in a double-blind, placebo-controlled study.
Immunorix convenient to take inside at home, since the drug is a liquid solution in vials and has a pleasant taste with the smell of wild berries. Because food affects drug absorption, it should be taken outside of meals, for 2 hours before or after 2 hours after eating!
children older 3 years in the acute phase of the disease are prescribed for 1 bottle 2 times / day for 15 days; as supportive therapy - by 1 bottle 1 times / day for 60 days.
For the prevention of acute respiratory viral infections are prescribed 400 mg (1 bottle) 1 raz / sut za 2 h before or after 2 h after eating for 60 days.
In this way, Imunorix advises all modern criteria for an immunomodulatory drug:
universality of action;
time-tested and international practice (25 years in Europe and 10 years in Russia)
used for prevention and treatment
has a good evidence base;
lack of toxicity;
does not cause allergy to the body;
comfortable welcome
Deliberate use of Imunorix can prevent a child's illness during an epidemic, and in case of illness - to reduce its severity and risk of complications.
A source: https://www.consmed.ru/news/view/1801/