Most pathological processes in the throat and mouth develop against actively growing pathogens, therefore, the treatment regimen be sure to include antibacterial agents. Septefril - inexpensive drug, quickly eliminates harmful bacteria, eliminate the main symptoms of the disease.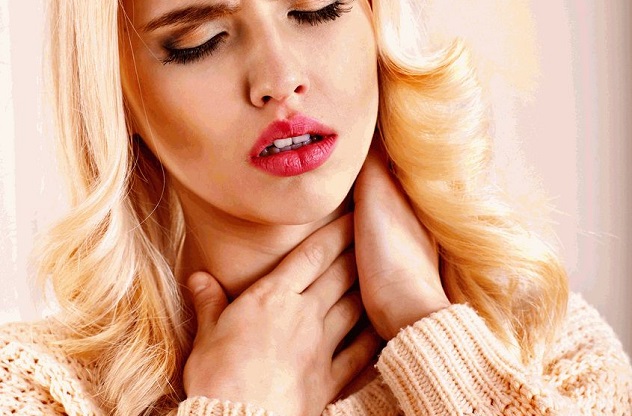 What is Septefril
Septefril-Darnitsa - antimicrobial agent with broad spectrum of action, effective against various cocci, Enterobacteriaceae, fungi, protozoa and viruses, kills more 180 types of diphtheria pathogens, it does not have a negative impact on the immune system.
The therapeutic effect of the drug based on the ability of the active substances to penetrate the cellular membranes of pathogenic microorganisms, that leads to their death.
Septefril produced in tablet form, pills in white has a separation bevel, in contour cell is 10 tablets. The main active ingredient - Decamethoxin. As additional ingredients in the composition include powdered sugar, starch, povidone, calcium stearate. The medicine can be bought over the counter without a prescription, The average price - 50-70 rubles.
Store medication in a dry place at a temperature not higher than 23 degrees, shelf life - 36 months.
note! The main advantage of Septefrila - during treatment microorganisms do not produce resistant forms, an antibiotic is not addictive.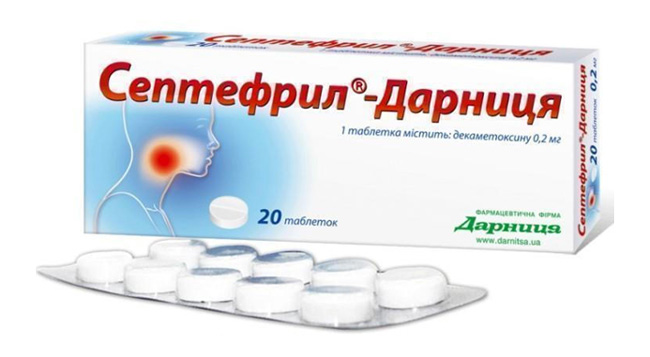 Indications and contraindications
The instructions given to Septefrilu, that the drug can be used in therapeutic and prophylactic purposes, its action is aimed at preventing the growth of pathogenic bacteria and fungi.
From what helps Septefril:
tonsillitis, throat, larynx various origins;
stomatitis, periodontitis;
treatment of oral carriers of staphylococcal infections and diphtheria;
oral thrush;
preventing complications of infectious nature after surgery.
In compliance with instructions for use Septefril rarely provokes the appearance of adverse reactions. Most often excessive salivation occurs when resorption pills. Rarely allergy symptoms such as reddening, skin rash and itching. All the negative effects of a temporary nature, disappear on their own.
Septefril has virtually no contraindications, the drug should not be taken in case of intolerance sucrose, glucose, fructose. Under the constant supervision of a doctor medication should drink for diabetics. At the time of treatment should stop smoking and drinking.
pay attention! In the instructions for use to the drug-Septefril Darnitsya Unknown, it enhances the effects of other antibacterial agents, therefore often include complex therapy in the treatment of severe and running airway pathologies and oral.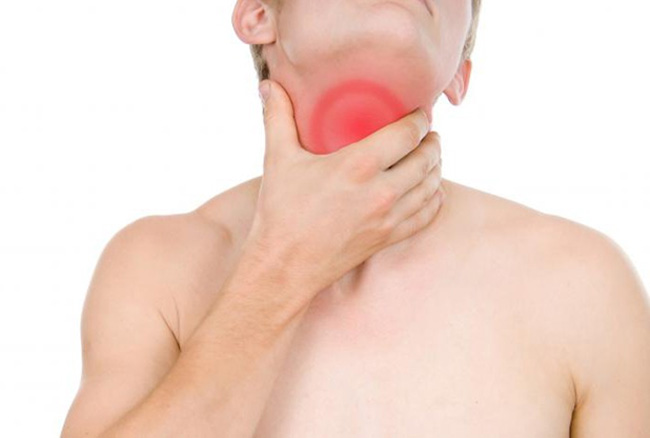 Instructions for use
Septefril tablets intended for sucking, they should be taken after meals, kept in the mouth until complete dissolution, do not drink. Within 40-60 minutes after drug administration must refrain from consuming food and beverages, rinsing and treating mucosal sprays.
dosage - 1 tablet every 4-8 hours, duration of therapy should not exceed 7 days, otherwise it can disrupt the balance of microflora in the oral cavity.
note! During treatment Septefrilom not contra-drive vehicles, to engage in high-altitude works.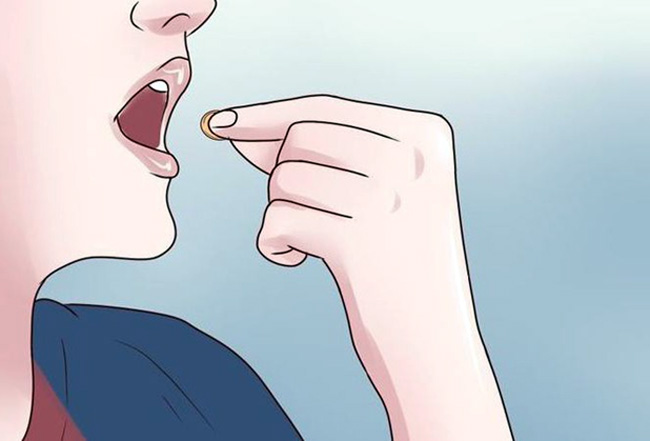 Can I take Septefril children and during pregnancy
Septefril can be used for the treatment of children over 5 years old, the dosage for a child - 1 tablet once a 8 hours, continue treatment. Feedback from parents, Children are well tolerated medication, allergies and other side reactions are rare.
Pregnant and lactating women take the drug only with the doctor's permission, as clinical trials have not been conducted in this patient group, safety data for the fetus and the kids are not.
note! The therapeutic effect after receiving Septefrila occurs within 7-10 minutes, It lasts about an hour.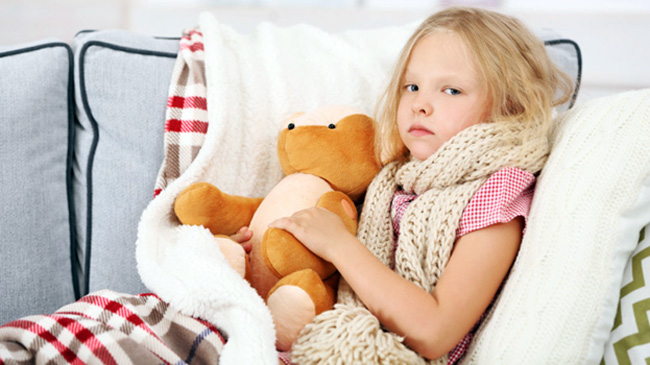 What can replace Septefril
If there is intolerance to the drug Septefril, analogs can be purchased at the pharmacy, there are many drugs with similar therapeutic effect.
Angas Sept - antiseptic with pronounced analgesic effect, It is present in the composition of mint, menthol, Some chemical compounds, is produced in the form of tablets for resorption with different tastes. It can be used to eliminate the phenomena of catarrhal respiratory, diseases of the oral cavity, in the treatment of angina, hoarseness. Contraindications - younger age 5 years old, presence of bleeding wounds and sores in the mouth. during pregnancy, lactation, diabetes medication should be taken only after consultation with your doctor. The average price - 200-220 rubles.
Laripront - pills contribute to a better sputum discharge, eliminate inflammation foci, possess antimicrobial activity, effective against bacteria and fungi. The preparation is prescribed for the treatment of diseases of the throat, larynx, oral, after and before surgery, for the prevention during epidemics of influenza and SARS. The average cost - 230-240 rubles.
Dekatilen - preparation with bactericidal and anesthetic effect, It kills many Gram-positive and Gram-negative bacteria, kokki, fungi. The medicine is very good for various forms of angina, stomatitis, oral candidiasis, it is recommended to use after the removal of teeth and tonsils, as a prophylactic agent during epidemics colds. Means safe for children over 3 years old. The cost - 160-180 rubles.
For the treatment of children over 3 years, tablets and spray Tantum Verde - they have anti-inflammatory, antiseptic and analgesic properties. The main indications - Tonsillitis, pharyngitis, gingivitis, stomatitis. The average cost - 260-310 rubles.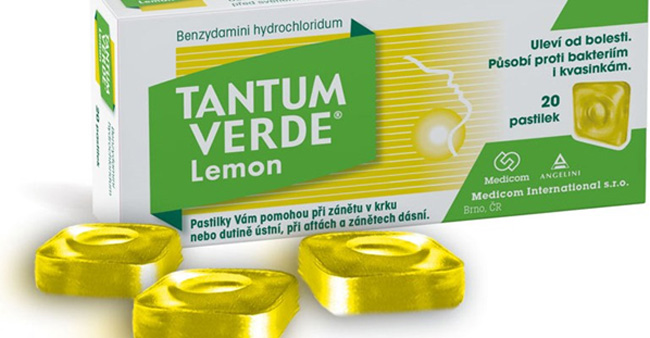 Septefril helps to quickly eliminate the inflammation of the throat and oral cavity, as there are a lot of positive feedback. Medication for the treatment of adults and children over 5 years old, to avoid negative reactions, pre be sure to study the manual to the drug.